Did you miss out on the Titty Twister's Halloween bash last night because you were stuck at work or couldn't get out of your pajamas? Fear not! There's a host of Halloween festivities going on all over Lower Louisiana Parish until the dawn of All Saint's Day (that's November 1st). ((all times are SLT))
SATURDAY
9:30-1pm, Baelish Lounge (District 8): Begin your weekend with a CMNF party! Men are to be in suits or elegant clothes, while women are to be naked. Nefarious activities will commence, so be prepared with your safeword!
1pm, Lou's Bar (Hathian): Halloween Pub Crawl down Bourbon Street! Ghost stories to be shared as well at the end on the pier. Starting point is in the alley! ((Contact Lozza Weymann))
4pm, Vice City Nightclub (Vodou):
SUNDAY
11am, Zombie Walk for HGH (Hathian): The undead will rise again for a zombie walk to die for. Anyone can participate for a $10 (RP) fee for a stagger from the cemetery on King Street down to Lou's. First round of drinks is on the house, best costume takes home a prize. Entrance fee & other donations are for Hathian General Hospital for keeping us all from turning into zombies. ((Contact Alexandra Melune))
3pm Columtreal University (Black Bottom): It's that time of year again when CU holds her Gothic ball. Come dressed in costume, or in your most elegant gothic finery. This years theme is Carnevil, the evil circus and hosted by CU's own circus performers, Penny Wyse and Wanda Wyse. ((Contact Buffy Aura))
TUESDAY
5pm, Howler's (Devils Pocket) ((Contact Wolf Longspring))

WEDNESDAY (HALLOWEEN)
4pm, The Plant (Devils Pocket):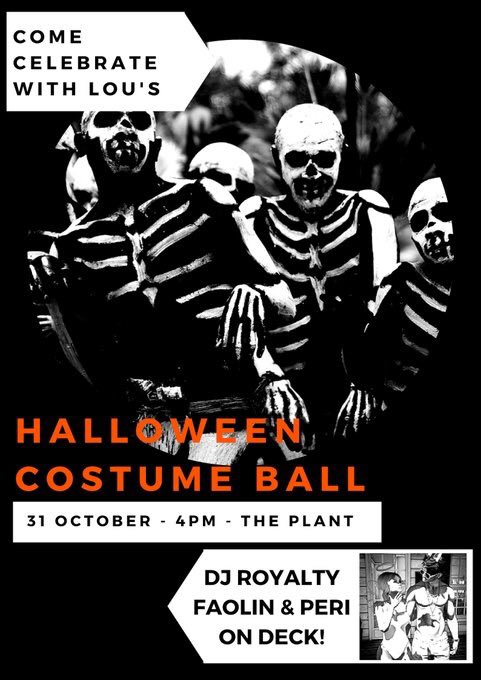 ONGOING TIL NOVEMBER 3RD
Seaside School (Vodou): Seaside's PTA has created a wonderful, creepy corn maze in Vodou near the school with great photo scares! It will remain until November 3rd. Donations go towards new school supplies for the city's youths.