On Thursday, June 26, 2014, officers responded to a 911 call about a female who had been assaulted by a deadly weapon. Hathian Police Department Lieutenant, Jack Hartigan, and Fire Department of Hathian Chief Rog Mesmer, responded first, quickly arriving on the scene.
Shortly after their arrival, a small explosion, later revealed as a small implanted C4 explosion, erupted on the premises of Lou's bar. It killed Raquel Cortez and her unborn baby instantly on impact, and critically injured several others, including Mesmer and Hartigan themselves.
One witness, Gav Fauchelevent, recalls, "I placed my hands over my eyes so I could avoid watching all that blood, then I hear a big 'BOOM!!!' and a really hot wind, I didn't know what was that until I opened my eyes."
Fauchelevent had earlier agreed to meet with the current suspect, Ava Delacroix, after she told him on Twitter that she wanted him to pick a child. He believed that by meeting with her, he could somehow save this alleged child.
"Then she told me to go to the bar for the child, and after some hours I saw a woman in the floor bleeding, I didn't even notice if she got into the place or if someone dragged her there," he recalled. He had tried to help the victim but the quantity of blood caused him to faint. "When I woke up, the EMT's, a cop and fire department chief were there…"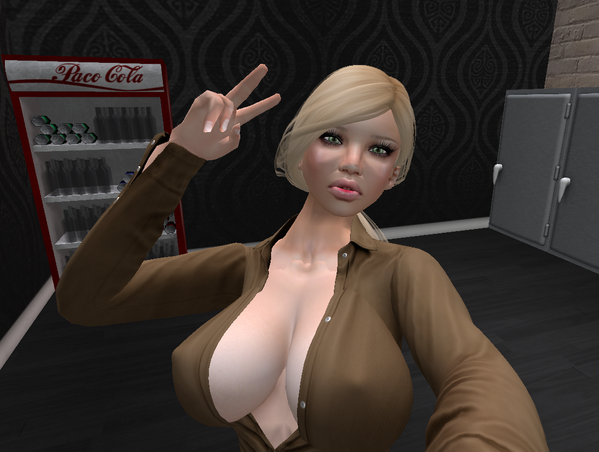 Delacroix was imprisoned many years ago after locking up a bunch of sorority girls in their own party, ending in
the brutal murders of thirteen of the girls. At the time she was also wanted for other connections to unsolved murders. Shortly after her capture, she was sentenced to life in prison.
A few months ago, CU started a Pen Pal program with convicts. Delacroix was one of several convicts that had pen pals. In May, a Prison Prom, presented by CU students, was planned for the Pen Pals. Delacroix managed to escape her shackles, and has committed many heinous crimes since her escape. One notable crime committed happened only one week prior to the Lou's bombing. Lala Smith was found burned alive on a large cross at "The Other Closet", a store on CU campus.
There have been other reports of violence throughout the city that may possibly lead back to Delacroix as a prime suspect. HPD has issued an ongoing investigation regarding the Lou's bombing and other incidents she's been reportedly involved in. There is no telling what she will do next after already committing such heinous acts.
Ava was last seen in disguise at Hathian General Hospital. She naturally has blond hair, but when she was last spotted she had long dark hair, an orange top, black pants and wearing sunglasses. She's tall, and in her mid-twenties. If you have any information regarding this case, please contact the HPD immediately. Do not approach her on your own. She is a highly dangerous criminal prone to being charming and manipulative. One can only hope that she can be brought to justice before another incident occurs.
Until then, it is strongly suggested that citizens of Hathian do not travel alone, especially at night, and not to accept anything from strangers.